probably due to your Ryanair project
A lot of problem you've.
Change your PC
A little update, so it is 1.1 now. Please update the previous version.
Note the values in your config.xml before, as the update has two new values and otherwise the default one will overwrite your own changes.


regards
Lapi
Posts: 803
Joined: 15 Oct 2014, 00:32
I've been trying this. Earlier in this thread you suggested:

"After the program is properly configured, there is no need anymore for the user interface, so the best practice would be to start it minimized."

Is that configurable somewhere? I minimise it when it pops up, so it is being closed minimised, but Windows doesn't seem to remember that. I'll try using the MIN parameter in FSUIPC's "Programs" entry for it.

Also, if i set it to run immediately FSUIPC loads (i.e. without the READY parameter) it is causing P3D4.3 to crash in ntdll. I assume that's somehow realted to some offset access being requested before, perhaps, that part of the SimConnect setup is finalised. I'll try and track that down with some logging, as FSUIPC should be protecting itself against such things.

Pete
My System

Win10: 21H1 build 19043.1052
Processor: I9 9900KS at 5.5GHz
Mobo: Maximus XI Extreme Z390
Memory: 32Gb at 3900 MHz.
GPU: RTX 24Gb Titan
Displays: 2 x 2160p projectors at 25Hz onto 200 FOV curved screen
P3D5 set with 2 windows using ViewGroups
A small update, so it is 1.2 now. Please update the previous version.

- The prg will start minimized to the tray and the UI can only be shown from there.
- Small fixes
- Documentation updated but the tool-tips will tell you all you need to know
- Volume is reduced slightly more at high altitudes but not in precipitation


regards
Lapi
Thanks once again Lapi.
Thanks Lapi. Works great!

Martin
Posts: 534
Joined: 09 Nov 2016, 04:21
Location: Near YSCB Canberra
Thanks from me as well Lapi. Works well.
Full enc. Cockpit: Prosim737 V3.0x : P3Dv5.2HF1: AS3D: REX Sky Force: Orbx Scenery: GSX2; Simworld Fwd OHD: Jetmax manual Throttle: OC USB Radios; MCP V3; 2 x EFIS; 2 x CDU: RTX 2070 Super; 4 ext views. 210 deg.: Total 6 W10 PCs on 1GB network.
thx
DUCCIO
W10 64 - Asus ROG STRIX Z390-H - 9900K (5Ghz) -STRIX-GTX2080Ti-11
HD1: SSD 1T 860EVO 6GB/S - SSD2: Segate 1TB 860EVO 6GB/S
Memory: 2x8GB 4.4GHZ Corsair - Monitor 55" 4K +COCKPIT+P3DV5 HF1
PROSIM737V2
https://youtu.be/OBMdicjQ5Kg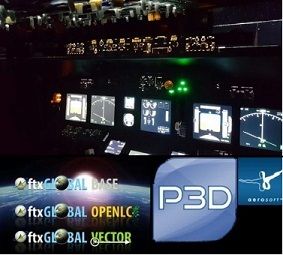 Just curious. Is this little gem also usuable with older versions of ProSim and 737 V1.?

Regards,

JWS