Hello,
With ProSim release 1.29, it is now possible to extend CDU pages to retrieve data from the Internet.
I'll show an example on How to create a CDU page that retrieves METAR information from NOAA.
Before start, we need to understand that we cannot retrieve formated or html data. The returned page must PLAIN TEXT.
This can be used-> http:\\weather.noaa.gov/pub/data/observations/metar/stations/EHAM.TXT

This CANNOT be used-> http://aviationweather.gov/adds/metars/ ... n_ids=eham" onclick="window.open(this.href);return false;
In version 1.29 a new type "http" of message was added.
ProSim737/ACARS/readme.txt wrote: A <message> element defines an ACARS message. Attributes:
- id : The ID of the message used to refer to it.
- code : The ACARS code that is used in the ACARS message to identify this message.
- description : The description of this message, used in ACARS programs.
- title : The link displayed in the CDU on LSK6R when an uplink is received.
- type : Optional, default is "acars". Can be "acars" for regular ACARS server processing or "http" for a http request.
This new type allows data retrieval from a web page in plain text.
To use the new property, we must add a new message like this:
To customize your CDU you first need to create a new ACARS file. Do not change any of the files included with ProSim. Every time you update ProSim, they are overwritten.
Instead, create your own ACARS file like this:
This will include all required files.
<include id="default"/>
is the default ACARS file from ProSim
<include id="menu"/>
is an extention to the default ACARS main page. We cannot append items to already existing CDU pages, so this file will extend the main ACARS menu adding a second page with our customizations.
<include id="weather"/>
is our custom pages.
This is how the file menu.xml looks like:
The second subpage group adds the second page with our items.
And finally our weather.xml looks like this:
One is our custom page and the other is a customized uplink page where results will be shown.
Here is the result: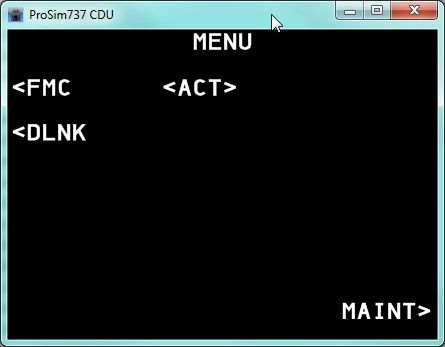 Select DLNK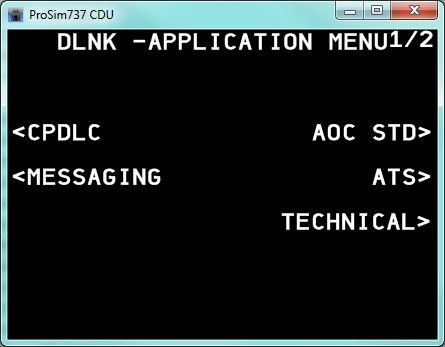 A second page is available. press PAGE DOWN
Select WEATHER.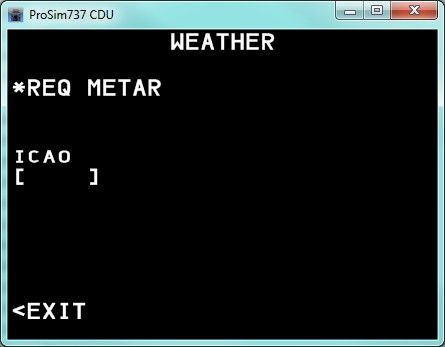 Our custom page is shown.
Enter AD ICAO. And select REQ. METAR.
New message available. Select new option WEATHER in LSK6R
METAR is shown in the CDU
Don't forget to select your new acars file in ProSim confirguration.
Attached are all three files for this example. Just unzip all files to your ACARS folder and select myCustom from ProSim config.
Enjoy